What would you like to learn with InGeniusly?
As confirmed by the Science of Expertise, in order to master any skill we need an approach that is based on what we call the 3As: Acquire, Apply, Adapt.
Only by focusing on each of these elements, will someone be able to master any skill.
At lnGeniusly, we have specialised in combining these three elements to help you master the art of learning, and we have developed a system that is designed to help our students master learning in order to reach excellence in every endeavour they set their mind to.
Through our GENIUS Journey, you will get to develop all the skills you need to master learning. First, you will prime your mind for learning (Steps G and E).
Then, during a powerful live weekend, you will learn advanced learning techniques achieving results that seemed impossible before (Step N). 
Finally, with your post-weekend sessions you will combine all the techniques to create your own lifelong system and become independent (Steps I, U and S).
These products will help you get started with your journey. They rely primarily on self-study, but also provide you with some touchpoints with a Mentor to make sure that the "Adapt" element is still present.
What You Will Learn With Genius: Our Genius PRIME Method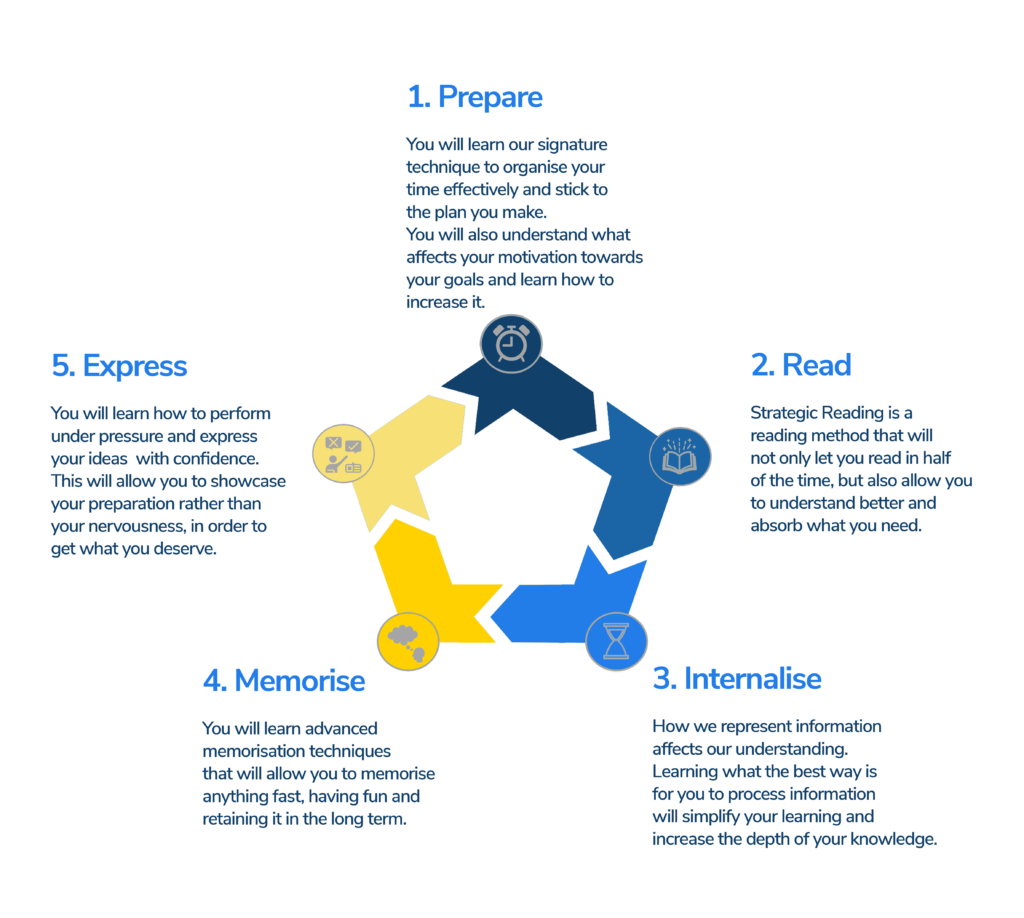 You may have a lot of goals with the course, but the first step is to select the ones that are the most relevant and urgent for you; the ones that you would like to start working on as soon as you finish the first weekend of the course.
Everyone's brain is different and learns in a unique way. We will ask you to fill in our questionnaires to allow your Mentor to understand your Cognitive profile and tailor the method to you.
During a full-immersion weekend, you will learn and practise the fundamentals of the new techniques, overcome many mental limits and get ready for the Integration stage and Mentoring sessions to come.
The first weeks after the weekend you will be given specific exercises you can do according to your goals; you will also have technique practice sessions to follow in order to master the techniques.
You Cognitive Profile and your goals are unique. You will have 7 1-hour sessions to spend with your personal Mentor. You will use their expertise to tailor what you have learned to your unique Cognitive Profile and achieve all the results you set your mind to.
You will become part of our Genius Alumni Community granting your limitless access to continuous training sessions and webinars, so as to develop your skills further in a group of like-minded individuals.
genius products breakdown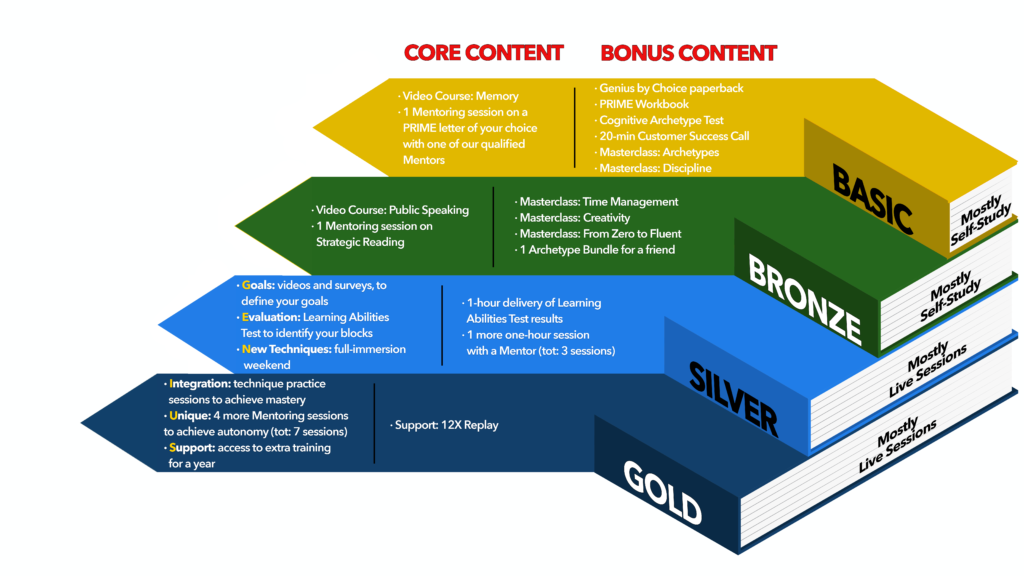 Next course dates:
22nd-23rd-24th April 2022
20th-21st-22nd May 2022
Fee: Get in touch to hear about the different options